Video
Subscribe to Gretchen's YouTube Channel
Mary Did You Know
Gretchen speaks at St. Lawrence Martyr Church about the Coronavirus, Spiritual Starvation, and Mary, Untier of Knots
In this time of crisis, English-speaking Catholic artists have come together with this message of hope.
This Is My Body (Original Video)
---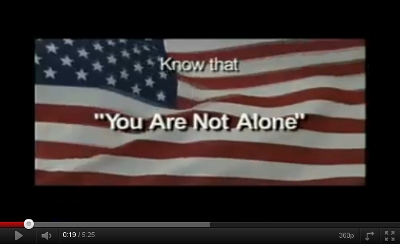 Also on YouTube: "You Are Not Alone"
Words & music by Greg Magirescu.
Video produced by Katrina Rae & Ned Tonner.
Catholic Artists for Relief consist of: David Patrick Bryan, Julie Carrick, Jamie Dillon, Lynn Geyer, Gretchen Harris, Greg Magirescu, James Milanesa, Jean Pomanowski,
Katrina Rae, Ned Tonner, Denise Underwood, Sharon Urbano, David Taylor Wright.
---
---
---
Gretchen's CDs

The Chaplet of Divine Mercy - For Life!
New Release for 2020! Pray the Chaplet of Divine Mercy with Gretchen and Fr. Frank Pavone, National Director of Priests for Life. More

Songs of Divine Mercy
Here is an inspiring collection of vocal duets celebrating God's Divine Mercy, which He so generously pours out on us! CD includes "Sacred Silence," "Blessings," "Amazing Grace," and more for a total of ten songs to inspire your day. More

Blessed Are You: Songs You Love to Sing
This seventh CD from UCMVA's "Female Vocalist of the Year" will warm your heart as you listen to and sing along with songs you already know and love. Gretchen's voice will touch you as she sings with meaning, tenderness, and love for the Lord! More
Contemporary Christian. Excellent CD of prayerful songs of praise, petition, and thanksgiving... Peaceful, pure... Many songs are well-known and loved already. Sixth release by Unity Award winning recording artist Gretchen Harris... More
This is the fifth album from Gretchen Harris. It includes all four sets of Mysteries, including the Luminous, recited on 1 CD. It is led by 4 different priests with beautiful background music. Each complete rosary is 18 minutes of meditational prayer. More
Gretchen's third solo album, with soothing music for the soul. This album won the UCMVA Unity Award for Pop/Contemporary Album of the Year, 2002. More

Sing of Mary
Second solo album, dedicated to the Blessed Mother. Contains eleven favorite Marian songs. More
Contemporary Christian Soft Rock and Pop that you won't be able to tear yourself away from. First solo album, produced by David Harris. More
The fourth album from Gretchen Harris is "Christmas Joy." It combines traditional favorites with new songs of the holidays. This is a delightful journey for the soul, as we travel through the Christmas season and the joy that it holds for our hearts. More